Based in Haverfordwest, JW Massage offer calming massage therapy to relive stress and relax the body. Our experience in the art of massage allow us to offer a range of treatments to suit everyone, with services including Swedish and deep tissue massage. We also offer Sports massage for athletes or anyone performing strenuous activities.  Please note that we do not offer any sexual massage services.
Massage therapy can also relive the postural stress on the body from the amount of sitting done at desk jobs and regular sessions can also help with those who have trouble getting comfortable in bed and help you get restful sleep. We offer free 15-minute consultation before any session to discover which treatment will be best suited to your needs. The services we provide are performed at our relaxing studio for the most tranquil experience.

Price List – 30 Minutes for £30, 60 Minutes for £45, 90 Minutes for £65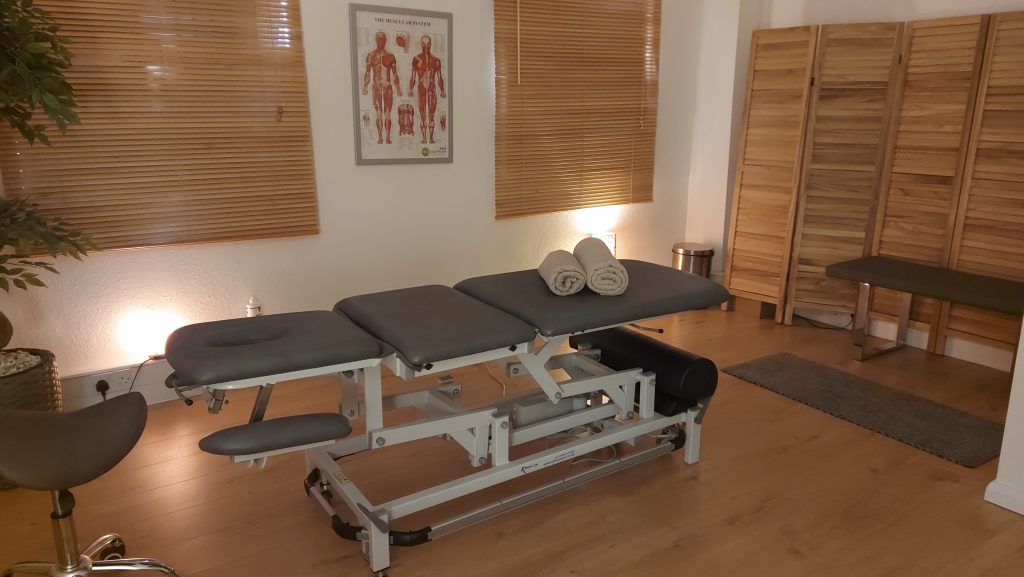 Take a look at our high quality Massage Studio.
The perfect place to relax and unwind while you enjoy the best massage service in Pembrokeshire.
Not only can we help you relax but our services cater to those who want treatment after sports to help them back to being the top athletes that they are.
No matter what your needs you can be assured that you will find the ideal services for you in this perfect studio setting. With gorgeous artwork, calming colours, candles and plants for a serene experience.
If you are still no convinced, press the button below and go to our About Us page and learn more about JW Massage and what we are about.
If you are new to the world of Massage therapy then the options available may be overwhelming as you are insure which will suit you best. As part of our service here at JW Massage we offer free 15 minute consultation before any session in order to find out what we need to do to make your experience not only helpful but enjoyable so you get the most out of what we offer. Click 'BOOK NOW' to get in touch with us so we can give you what you need at our affordable prices and reliable service.
Please note that we do not offer any sexual massage services.